About Us
Established in the year 2016 at Chennai, Tamil Nadu, We, Woodooz Home Decor® are a Sole Proprietorship based firm, engaged as the foremost manufacturer of Table Lamp, Floor Lamp, Hanging Lamp Shade, etc. Our products are high in demand due to their premium quality and affordable prices. Furthermore, we ensure timely delivery of these products to our clients and through this, we have gained a huge client base in the market.
We have a retail outlet located in Thoraipakkam, Chennai and run our company as a specialized studio that manufactures and sells decorative, fabric based lampshades. The retail outlet and the services are supported by a separate warehouse / manufacturing unit with trained professionals and artisans.
Lampshades are currently our core competency and we are equipped to offer full fledged solutions for floor, wall, table and pendant lampshades.
Customer satisfaction is the evidence of superior quality of our products. With our quality check procedures, we cassure you quality and also deliver the same by adhering to stringent quality policies. Right from the first step of procurement of raw materials, designing, to final dispatch of the consignments, our quality check associates maintain a constant vigil on all the stages of production.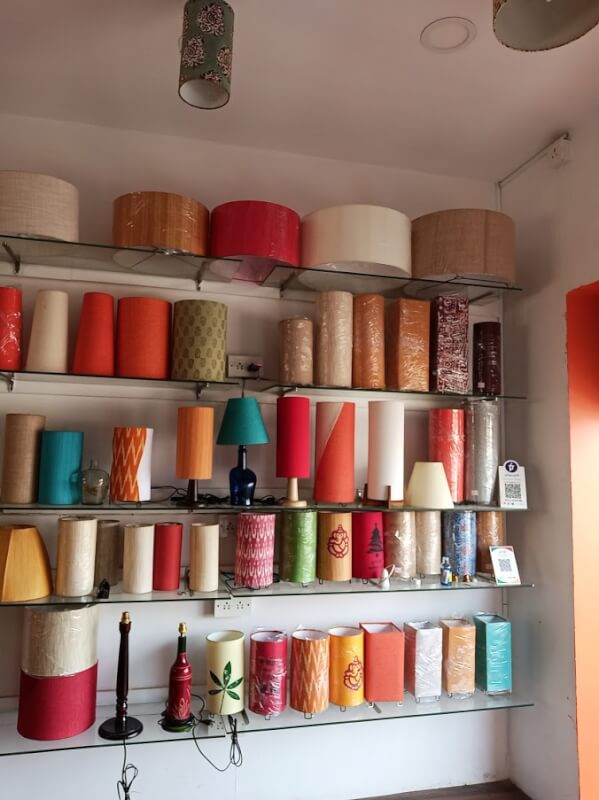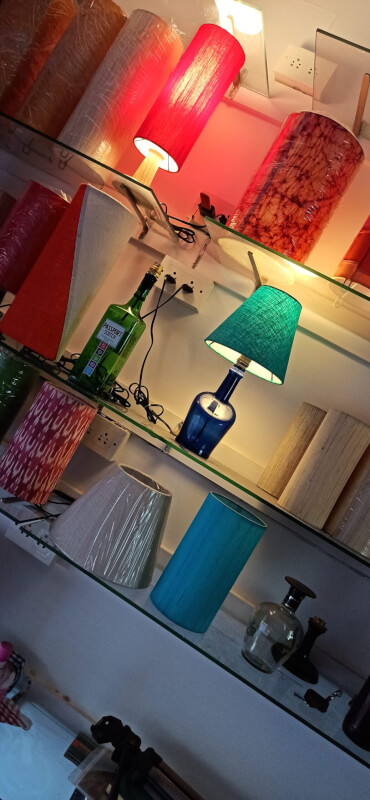 Why Us?
Since our origin in this market, we are actively committed to wards providing our prestigious patrons with a remarkable range of product.
Few reasons which are responsible for our development in this domain:
Extremely reliable range of products
Well managed services
Highly experienced team of professionals
Strict quality standards
Timely delivery
Strong vendor base
Competitive price structure
All our products are carefully handcrafted and are produced indgenously in Chennai. We are proud proponents of the Make In India movement and are working closely with the locals to offer employment opportunities. The wood that we use are finest quality pine and teak wood.
Today, we have our lampshades adorning homes as far away as United States, Dubai, Scotland, London and others parts of the world. Our online shop offers customers an easy to order interface and we currently ship our products all across India. In 2020 alone, our lampshades have been delivered to more than 350 cities across the country to more than 2000 homes.
Custom Lampshades
Besides offering off the shelf products for our customers, we also work closely with them to offer bespoke and custom made shades to suit their needs and tastes. Our customers come to us with a complete design or approach us with just an idea – Either way, we take pleasure in ensuring that we execute their ideas.
We also work closely with architects and interior designers to offer solutions that match their designs as committed to the customers.We are a growing company and are slowly gaining inroads into the construction and hotel industry. We also help retailers and other resellers by offering them our shades at a very competitive price for them to further resell to interested clients.