Lamps and lighting are an integral part of any home decoration and usually home owners take a lot of time and effort to finalize on what best suits their taste. Table lamps and floor lamps add a whole new dimension to the home decor setting as they can easily draw attention towards them because of the light factor attached.
While the bases by themselves can be an attraction, it is the lampshades that bring a lot of oomph to the set up and so it is important to choose the right kind of shades for your lamps. Drum lampshades, as the name suggests, get their name from the fact that they resemble the shape of a drum and have been an ever popular choice of home owners across the world. The simplicity of their design makes up for a clean and minimal look that still will exude a stunning effect. That they are open in equal dimensions at the bottom and top allow for good diffusion of light through both the sides and also result in creation of beautiful light patterns on the walls.
Not only for table and floor lamps, the drum lampshades are also a wonderful option for hanging lamps. When used in clusters, they also work well as a good replacement for traditional crystal chandeliers.
Drum lampshades come in different sizes and making the right choice can be a task by itself. Knowing what best will suit your requirement can save you lot of time and money, as you would not have to worry about returns made on a wrong choice. Here's a small guideline to the different, standard, popular sizes of drum lampshades available and how you can decide what would be the correct fit for your requirement.
Note : A general guideline to follow while choosing lampshades for your lamp
The height of the lamp shade should be 1/3rd the height of the base
The width of the lampshade should be wider than the widest part of the lamp
While the guideline is generic, there may be exceptions to it which is solely dictated by custom arrangements and your own preferences.
Small size (8 in x 7 in and 10 in x 8 in [diameter x height])
We would recommend the small drum lampshades for shorter table lamps that are about 7 to 14 inches in height. These can be beautiful bottle lamp bases or wooden bases or any other unique base that you may already have. They can be adorable when appropriately paired with their corresponding lamp bases.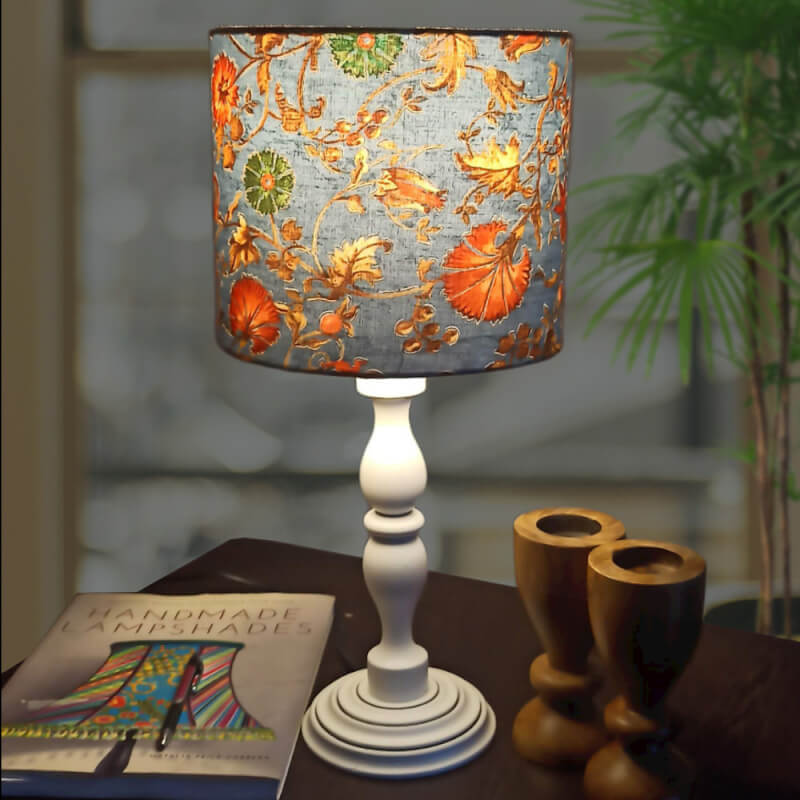 As a hanging lamp, these sizes work well for smaller rooms. However, they can also be used in clusters or as multiple installations in a larger room. If you want a focus hanging lighting above your dining table, these small sized shades are awesome.
Medium to medium large size (12 in x 8 in and 14 in x 8 in [diameter x height])
12 inch lampshades best work with lamp bases that are more than 15 inches in height, and less than 24 inches. As an exception they can also be used on shorter lamp bases that have have a width of anywhere close to 9-11 inches at its widest part.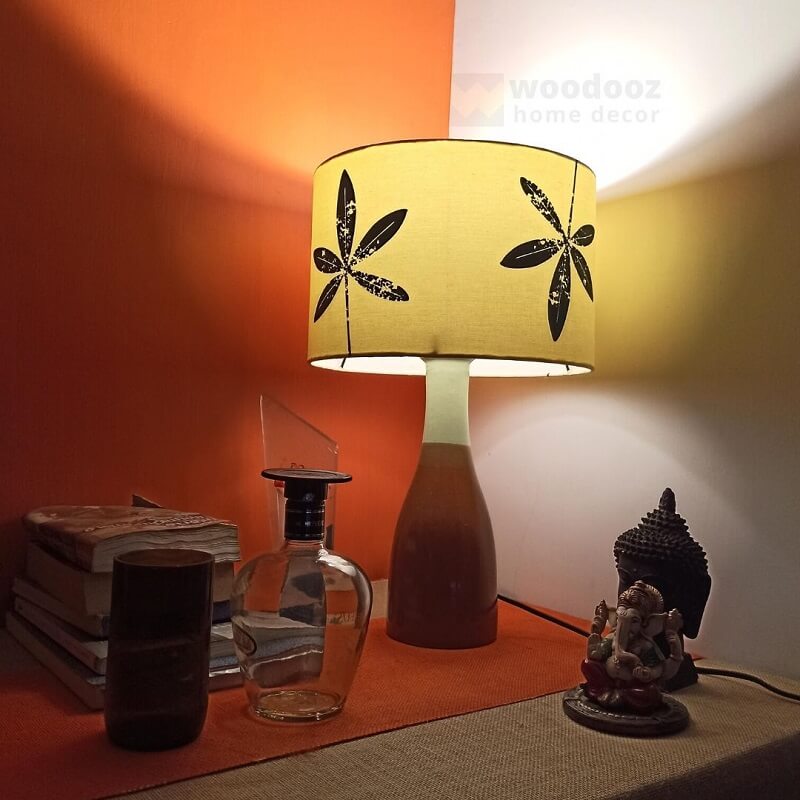 14 inches lampshades are the popular choice for both tall floor standing lamps and tripod lamps and in some cases are also used with shorter and wider bases, like in the case of a beautiful flower vase. Using a narrower drum lampshade on a wider base can make the whole pair look disproportionate. Again, as a home decorator, your judgement can come in handy to make the right decision where there is a non standard base size.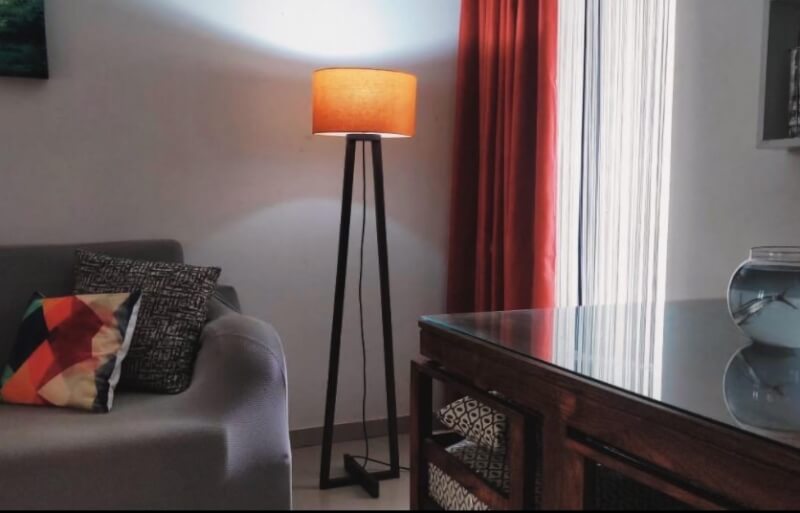 Medium sized rooms take in these drum lampshades as hanging lamps.They are not overwhelming in size while at the same time they can create an ideal lighting effect for your room. You can use two of these in wider rooms or suspend two of them in different heights in your stair way space. Either way, it allows you to play around with your own design and decor thought process.
Large size (16 x 9 in and 18 x 10 in)
You can blindly go for the larger drum lampshades for all your tall floor lamps. Be it a single standing lamp or a tripod lamp, these lampshade are the right ones to go with when your base is taller than 48 inches. Not only will they complement the base with perfection, but also will create a statement with their larger size.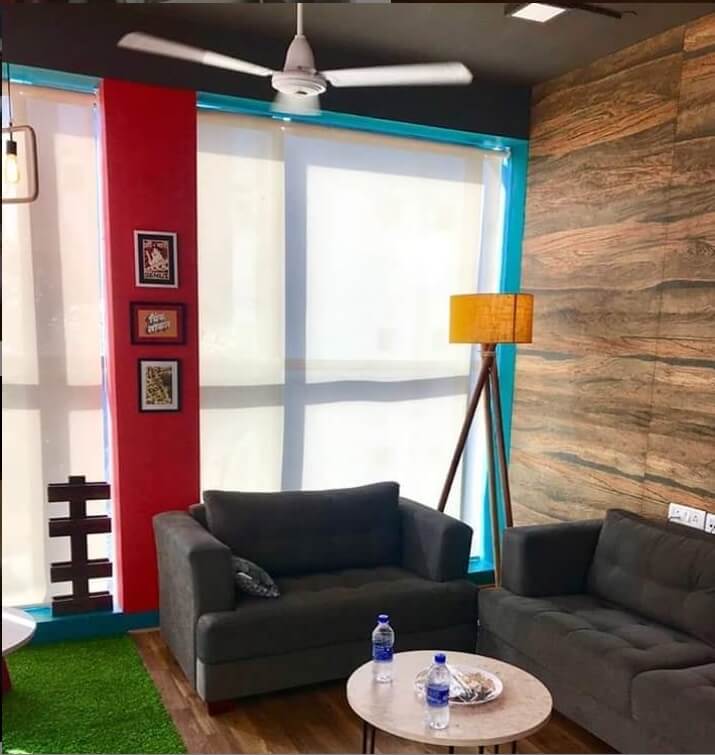 A large room with a central lighting point in the ceiling is what you need for using these large drum shades as hanging lamps. The enormity of their sizes will go proportionately with the size of the room creating a beautiful effect that every one of your family will enjoy.
Conclusion
The heights and diameters mentioned are standard and readily available off the shelf. But nothing should stop you from requesting for a custom size if you feel that your room and space needs your personal touch for creating a long lasting decor statement. You can use an 8 in lampshade with 12 in height. Or an 18 in lampshade with 12 in height. It all depends on what you conceptualize for your home as no one understands it better than you do.
Do not hesitate to go with drum lampshades for your lighting needs. They offer lot of flexibility in terms of the choices and also are a great lighting option for your lamp bases or for your ceilings. Have a thought on drum lampshades ? Do feel free to leave us a comment. There is nothing more that we want than to learn from the expertise and experience of hands on home decorators who take a lot of pride in carefully handpicking their choices for their homes.
Also, do not forget to check out some of our drum lamp shades. Buy them online here at Woodooz Home Decor® at attractive prices. Wide range of colors and materails to choose from.
Check out the entire category of Drum Lamp Shades by clicking this link.