A makeover needn't mean pulling down the roof or buying a room full of new furniture. Sometimes tiny changes or additions will make a room feel new and fresh. Here you can explore some easy ways to do up with your home. These will fit within a small budget and are perfect to welcome your guests this festive season.
A place for everything and everything in place – organize your space
In our home we often find things that do not belong in a space- either because it belongs elsewhere in our home or it doesn't belong in our home any longer. Old newspapers, clothes, wire, toys and so on. We have the tendency to hold on to things either because we think we may need them in the future or if we hold an emotional attachment to it. If you find stuff lying around idle for over 6 months, you probably won't find a use for it ever. Dispose them, donate them, swap them with friends. Things that are close to your heart could be neatly organized and packed in cartons to be put in the attic or loft. Either ways, clutter is the culprit. According to Feng Shui, clutter disrupts a smooth flow of energy in your space. So clear them, organize them, find a space for everything in the house.
Choose the colour theme
Half of your tidying up is done once everything finds a place in your home. Second comes the choice of color that plays a vital role in setting the mood. Color needn't mean repainting the wall or changing your furniture. Add accents to your room in the form of upholstery- cushions, throw away pillows, curtains, sofa covers could all be used to get the desired look and feel. These will also not leave a hole in your pocket and would fit within a small budget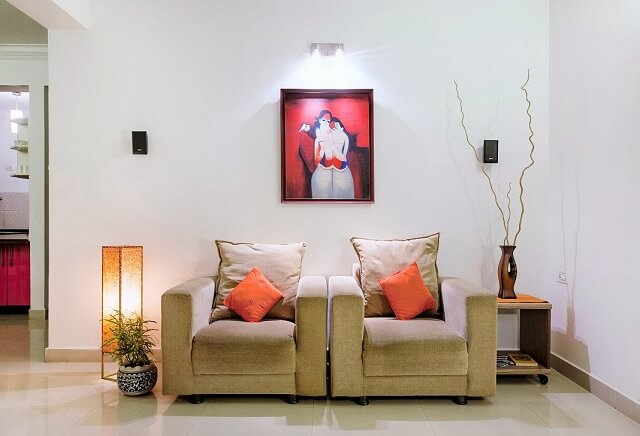 Decide on the lighting
The other day we were speaking to one of our friends who runs a retail chain. He mentioned that he is wanting to change the interiors of all stores in the town and the first thing he was looking at changing was lighting. Lighting plays a pivotal role in any interior make over. Lamps and lamp shades are always a mood setter for those lovely dinners with friends and relatives. They also could make for a statement piece or a conversation starter. Choose the lighting as per your space and need. You could also match them with the color theme and style you choose.
Mix and match your bedding with curtains
Be bold and mix and match bedding and curtain- colors, prints, style. Whatever style your room may be- be it contemporary, eclectic or ethnic, be open to putting different pieces together to get that desired look. Especially in India, we have such beautiful collection of handloom material- each with its own unique style and finesse. While floral prints go very well in a contemporary space, shiboris, ikats, kanchis and kalamkaris work beautifully well in a typical Indian ethnic home. Watch them transform your home into a dreamy one.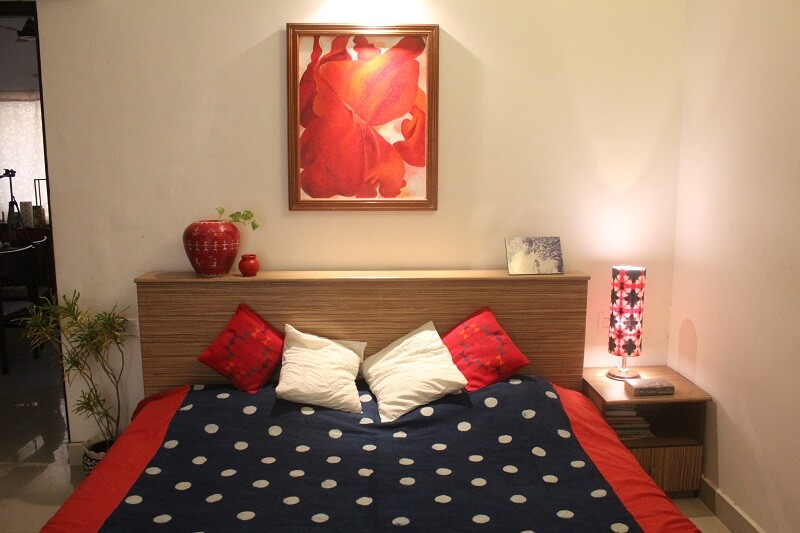 Wall hangings and antiques
Add wall hangings, antiques and other shoe pieces that add further life to the space and bind everything together. Make sure they are matched with the theme and style of your space. You could also choose them depending on the room. You could hang a piece of art in foyers or focus wall. Bring in some indoor plants to add life to your interiors.