It is 4 months since we opened up our showroom in Thoraipakkam and it has been a great ride so far. With retail and online business steadily increasing and working on bespoke lampshade projects being the norm, it has been bright and sunny for us. We have pretty much established our expertise in manufacturing great quality lampshades and this project is a fitting testament to that. While we have been selling to retailers who have been reselling our products to the hotel industry, it has always been in our mind to enter this industry directly. This renovation project gave us that break.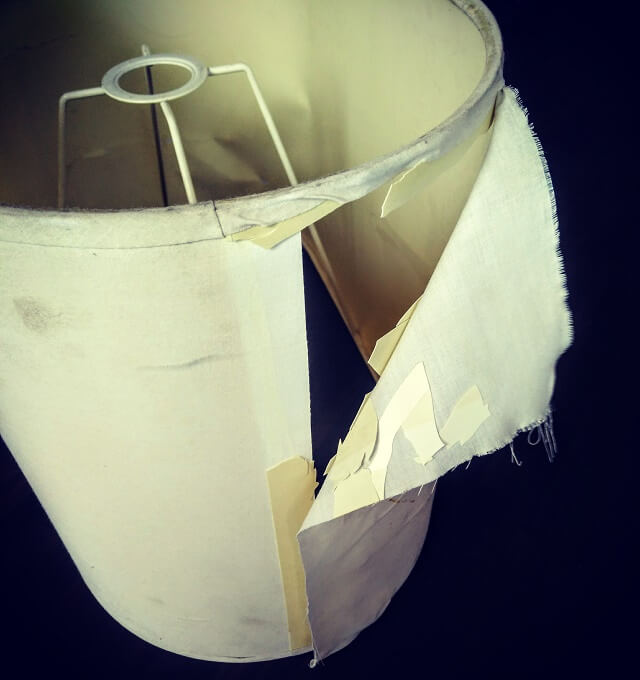 Initial and approved samples
The initial sample we made for the customer did all the trick for us which helped later in easing the negotiation process. We recommended doing up the shades in their brand color, but the customer had a valid point in using the same muted oft white. Only this time they wanted a border in walnut brown.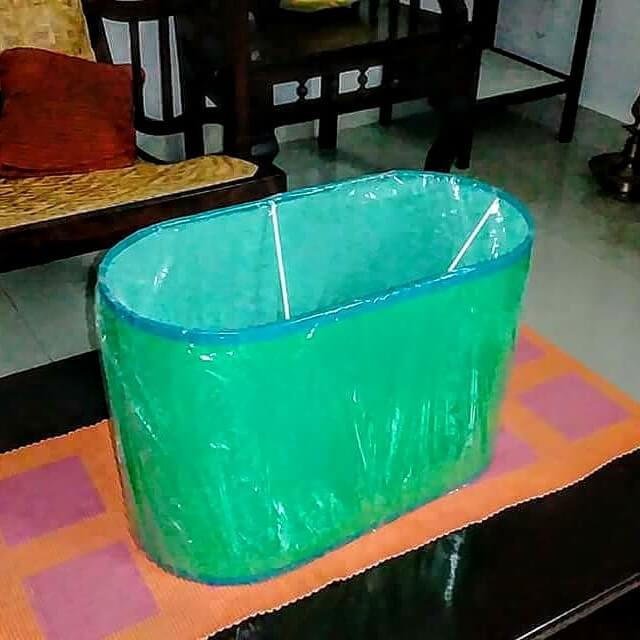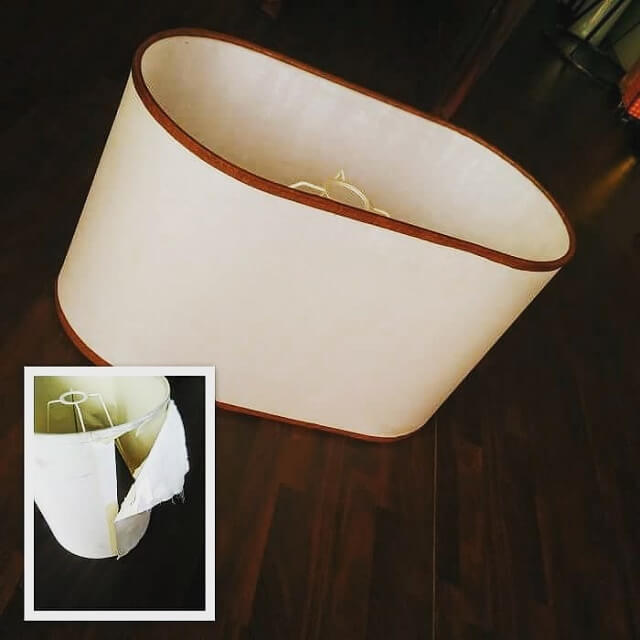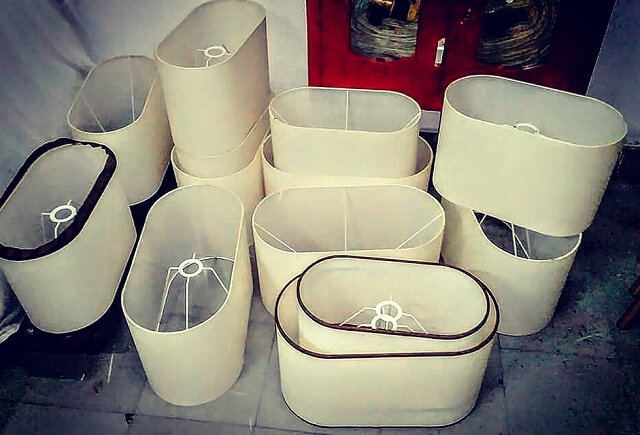 At the customer premises
Given the size of the lampshade it was indeed a challenge for us in terms of the time and effort involved. That we had to execute the project at the customer premises only added to it. It was all part of the game and we started the execution pre-diwali and are happy to have completed the first lot few days back.
The final outcome
The project was a good learning experience for us and we really enjoyed every bit of it. It also established our confidence in executing bulk orders in a short duration which is essential particularly for a place that has good number of foot falls.We would be taking few days away from it to focus on some of the pending online and retail orders before we move on to the second phase of the project. We shall keep posting here with updates on what we are up to. Do remember to follow us to stay in touch.
Are you an Architect ? Interior Designer ?
Are you an architect ? An interior designer ? Looking to give life to your ideas. Interested in bespoke lighting fixtures. We are eager to work with you and strike gold. Need shades for your Hotel ? We are again eager to work with you.
Just reach out to us at contact@woodooz.com or give us a call at +919884070470 (Somu Padmanabhan). We would be really happy to collaborate.