Black colour lamp shade for your home decor, in our opinion and based on our interactions with our clients, has always been under rated and least preferred. The general idea of associating black with darkness goes against the common functionality of a lampshade which is to diffuse and allow muted light. That said, the usual belief is that black will completely block the light and so does not work well as a lampshade. We would want to use this post as an opportunity to bust that thought and highlight how beautiful a black shade can be if it can be placed appropriately in your setting.

1. Do black lamp shades work ?
Much like any other color, black is also a choice based on your requirement. When you want subtlety and do not want light to overpower your room, black becomes a good choice. When you want to introduce an element of deep contrast to the calm and cool colours you have in your furnishing, black lampshades are a great option.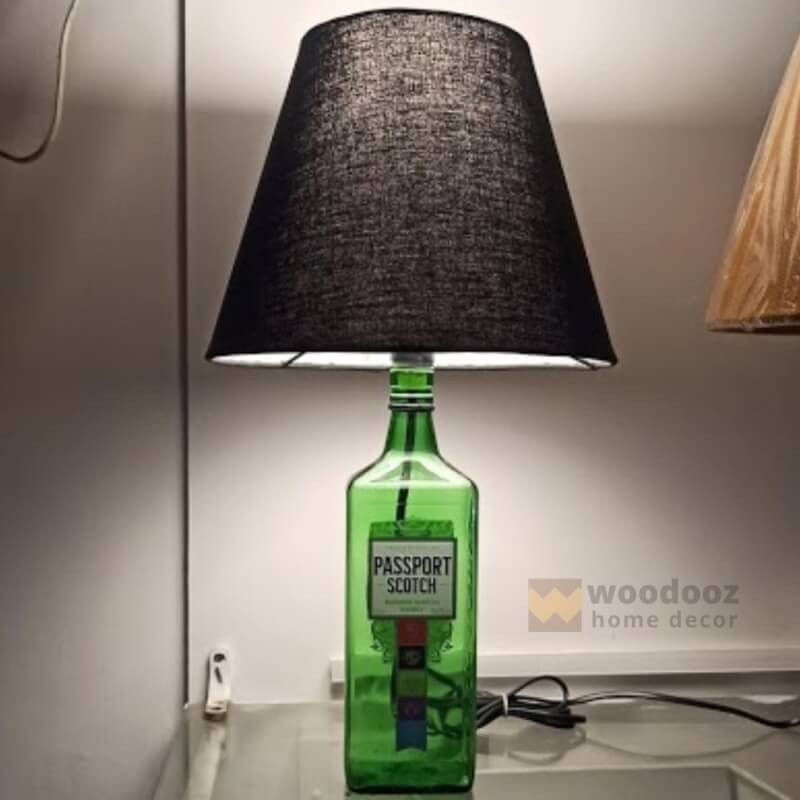 2. Do black lamp shades block light ?
The answer is yes and no depending on what material is used for the lamp shade. That said, black is a colour the naturally absorbs light and does not reflect or diffuse it as much as we may want it to. So, black lamp shades do block light to a large extent.

And hence, if you do not want to draw much attention to the lamp, if you do not want too much light in the room, if you love the subdued and muted ambiance that is just perfect for low light activities like quiet dinners or movie nights, black is certainly your color.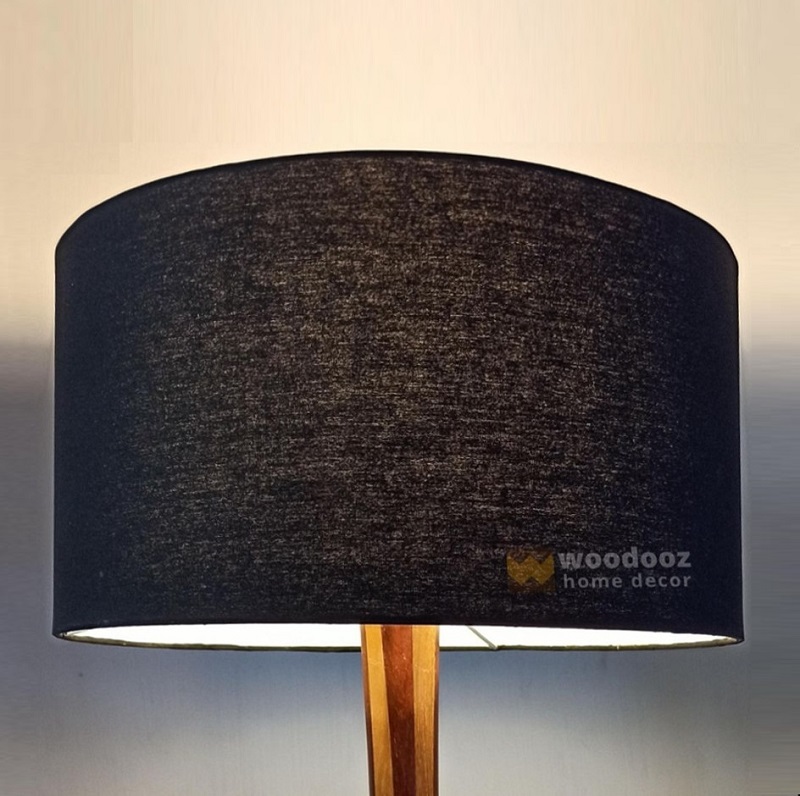 3. Is a black colour lamp shade in style ?
The added advantage with black is that it complements most other colors and so becomes a good fit for all types of wall colors and decor. If in one end of the spectrum offwhite is everyone's favorite choice, in the other end it is black. Black also offers a stark contrast to the muted and subdued colours pre-dominantly used in home decoration, thereby creating a dramatic effect.

Like always, style is more a reflection of what your pesonal tastes are and your own personality. And if you love minimalism and soft lighting effect, black is not something for your to shy away from.

This is why when we come across a requirement, we never hesitate to recommend black. And we ask our customers never to hesitate going with black. End of the day, if gives your space a whole new dimension. And definitely en vogue.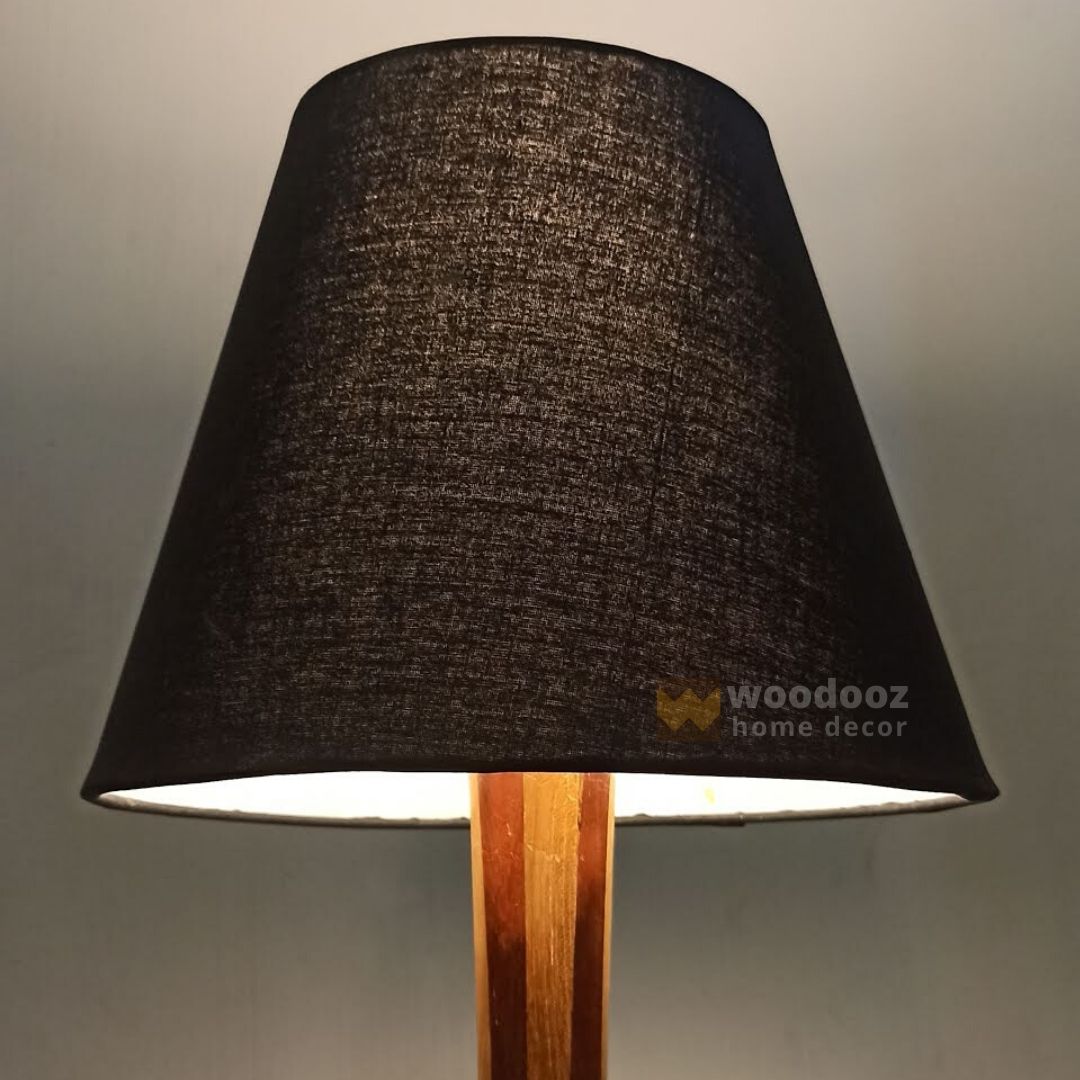 4. What material is used for a black lampshade ?
Like in any other lamp shade, you can use a variety of materials for a black lamp shade. Most commonly used material is fabric, where it could be cotton, linen and a synthetic variant of these two. Semi raw silk is a good option too as a cost effective lampshade while pure RAW silk will be an expensive lampshade, but with a stunning effect that gives it a royal look.

Jute has also started becoming a popular option for black lampshades. Jute in general in its natural colour is already the most preferred material for lamp shades by our patrons and so black should not be a difficult one to choose.

5. Are these lamp shades expensive ?
Expensive is a subjective word. How much a lamp shade is going to cost is largely decided by factors below, though the list is not exhaustive

Quality of raw materials that are used.
The choice of fabric and its intrinsic quality.
The value that the lamp shade would bring to the customer in terms of enhancing the decor quotient of the space that it will be in
The brand value
Overall cost of handling and shipping the product to make sure it reaches you without damage

Each brand will have its own price for the product and eventually it is in your interest to understand what best suits your requirement and base your decisions on your association with / your awareness about a brand.
Conclusion
In conclusion, our view on black and black colour lamp shade is that it is a wonderful choice for you to work with for your interiors. Not only is it neutral that it seamlessly blends with other colours, it also stands out in the crowd giving your lamp its much needed attention. We would say, go for it without hesitation. It is not something that you would repent once you see it in its place. If you are interested, you can also check out our drum and conical lamp shades in black that have been very popular with our customer. Both come in multiple sizes to enable you to choose the right fit for your requirement.
Do you have a black lampshade ? What are your thoughts about it ? We at Woodooz Home Decor would love to know about it. Leave us a comment.