Before anything, have you subscribed to TheWoodooz Youtube channel ? If not, I strongly urge you to click that subscription button right away. Up until now, there have been focus only on posts. But then I have taken it upon myself to make sure there are more and more videos of my tutorials that are available for you. And so, I request you to join TheWoodooz channel and spread the word too.

Traditionally, we do not celebrate Christmas. However, we thought the best way to have Little L respect all cultures equally was to get her to enjoy and rejoice festivals as much as Diwali and Pongal. And so the thought of having a mini Xmas celebration came up. And what better way to kick start than to have a tree in the living room during this season. Quite naturally, Preethi wanted something sustainable and easily storable. So, I decided on a DIY tree that can be easily fixed, dismantled and stashed away in the loft when not needed.

I had given myself about two days time to get this done. So went around looking for materials already available.
One Side Teak sheet for the tree shapes.
Small plywood plank for the base.
And a long 3 feet stem .
Incidentally, I had all of them at home which made life easier.
Besides this, I have used Gesso as a primer, Acrylic colors for the tree shapes and walnut stain for the base and stem. I had finally given a coat of Mod Podge as I wanted to avoid vanish this time. A mica cutter and an electric drill are the only tools I used.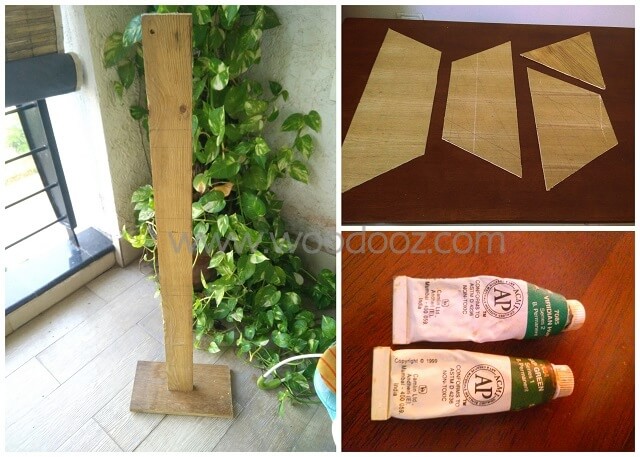 While I have explained in detail the steps involved in the video above, I am leaving you with some progress shots of the making process. Please do watch and let me know if It peps you up to get ahead and make one tree yourself.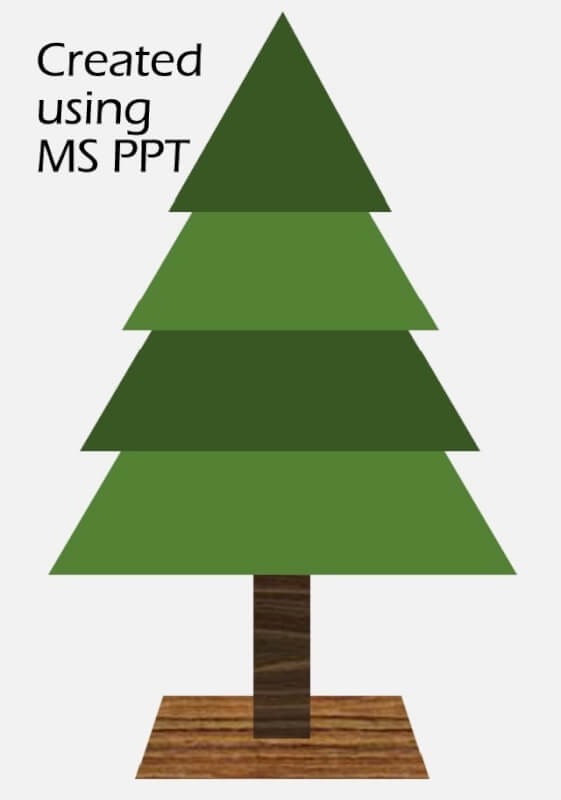 After the initial fixing – OST for tree, Plywood for base, and deal wood for stem
The decorated DIY Christmas Tree
There may not be wine and plum cakes around. But, hopefully some story telling and loads of fun is totally in store. And trust me when I say there is going to be more holiday decors and DIYs in the coming days.