Woodooz is keeping me busy, so much so that I am delaying posting my already completed works – Like this name board for instance. But before we talk about it, just want to do a quick check on if you have subscribed to my YouTube Channel. If you haven't, please take a moment to go here and do it right now. You would certainly make me super happy.
Meanwhile, we realized that our old Name Board was outdated with the new addition in the family. And so started the wooden DIY name board project. I delayed this so much that I had to have it installed just in time for the 2nd Birthday.
This was at a a time Preethi was experimenting with Kerala / Chetinad style of decor. So we wanted to infuse the same elements in the name board too. Wood was a unanimous choice. Loads of texture, rose wood color, the elephants and bells were Preethi's touches.
Warli has always inspired us. The simplicity in the use of geometric shapes to construct alluring images of people has always interested us and that these images were already on the wall only helped us. We are still working on adding more elements to the entrance, but for now, glad that we would get all the members of the family on board, literally.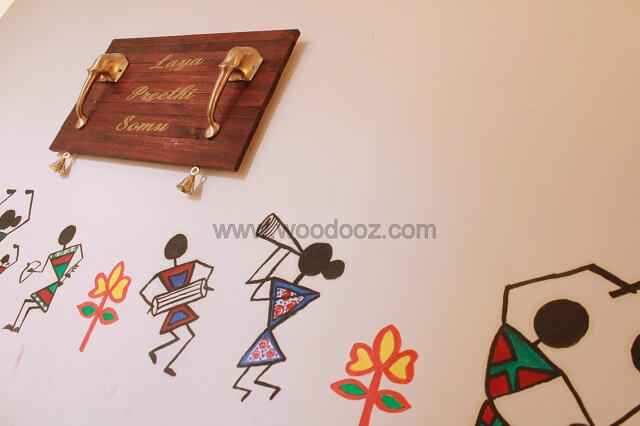 Being part of a Woodworking community has been a great source of inspiration and information for me. That I could make a board from out of wooden sticks is something I learnt from the forum. That I can use stickers for the names is also something I found out through an avid DIYer in the forum. If you are looking at interacting with like minded individuals, you should check the Facebook DIY Woodworking group dedicated for the Indian DIYers.

The wooden beadings were glued together to form the board using Wood adhesive.I didn't have clamps and so just used pressure from heavy books to hold them together until it dried. You can look for videos on how cutting boards are made to have a better understanding.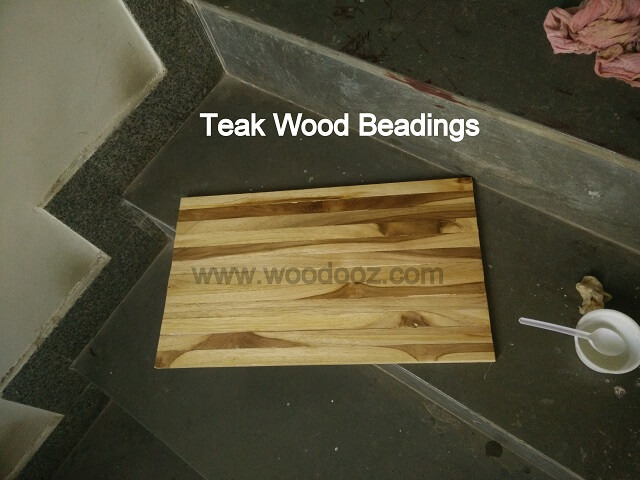 Here's a video post of the method I used to stain this name board.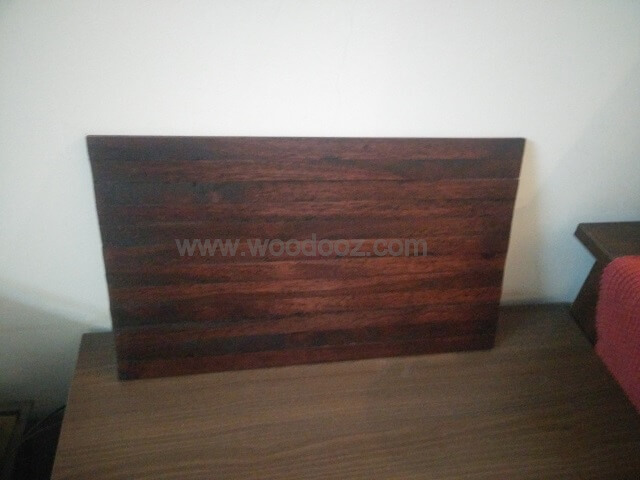 I took the plank to the nearby shop where they fix car / bike number plates. And he was happy to get the names done for a cost. The elephants and bells were bought online to add the Kerala flavor to the entrance.
There are few more works that are pending to be posted here. But am working on something here on Woodooz that is eating away most of my time. I am really excited about it and I hope to share the news with you very soon. Until then, please please wish me the best of luck.